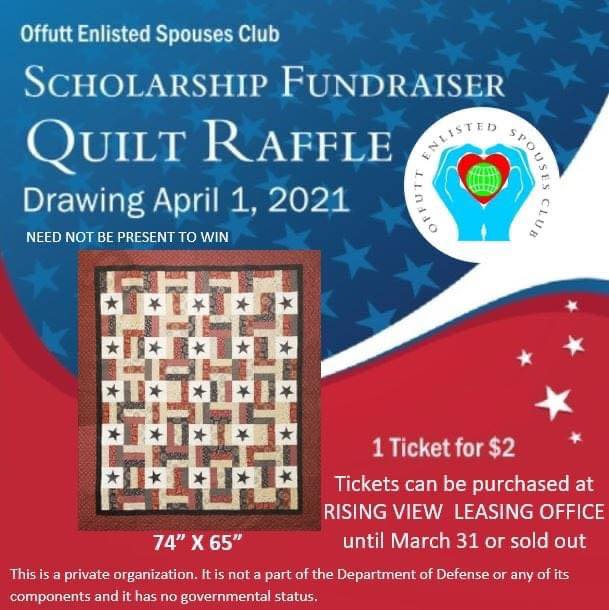 While our annual craft bazaar was cancelled this fall, our Quilt Raffle fundraiser for the Offutt Enlisted Spouses Club scholarship fund is now underway with tickets on sale during business hours at the Rising View leasing office. The patriotic quilt up for grabs is 74 inches by 65 inches and created by our Scholarship Chair Molly Phillips and the Offutt Enlisted Quilters.
Tickets are $2 each. Per-state rules for raffles, we can only accept cash or checks made out to the Offutt Enlisted Spouses Club. Ticket sales end March 31 unless sold out prior. One winner will be drawn April 1 during our membership meeting.
If you have questions, please email [email protected].