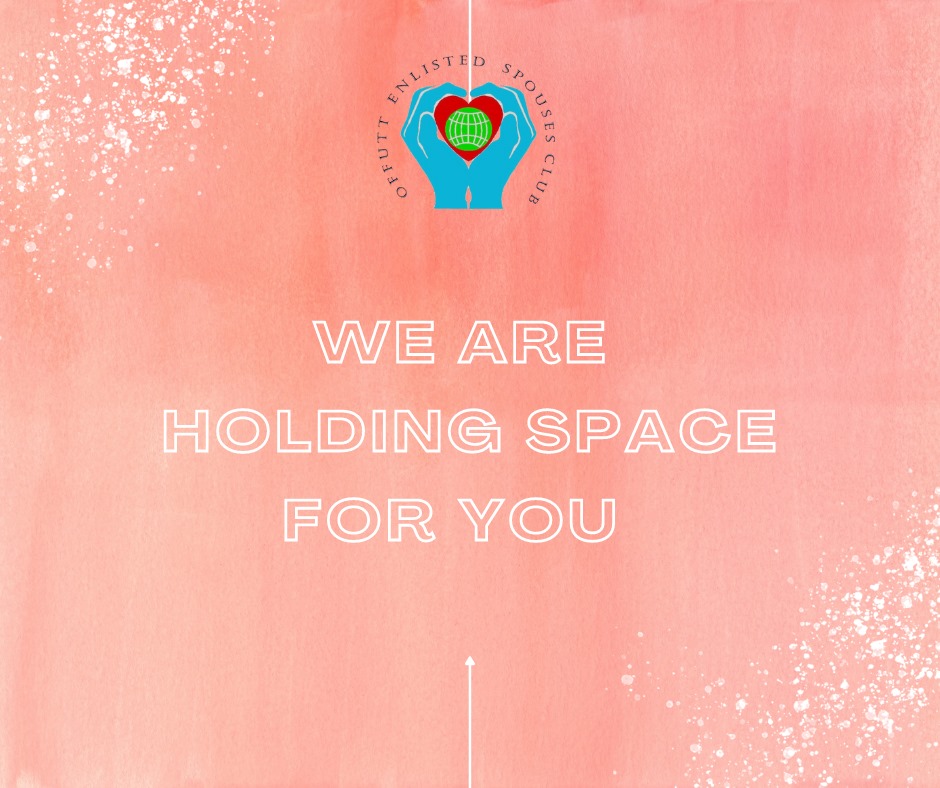 This year has been a tough one.
As we are collectively processing the news this week, we want to specifically reach out to our military community. How can you help your friends in the military right now?
1. Check in – Call, text, e-Mail your friends who you know may especially be affected by the news today.
2. Listen – don't talk about the way things should be. Just be available to listen to their feelings and ask questions to make sure you understand.
3. Don't try to fix emotions – give them space to be angry, sad or upset. Validate their emotions as legitimate.
If you need to talk to someone please remember the resources available to you. They include, but are not limited to:
– MFLC : 402-690-1509 (anonymous and confidential)
– Offutt Chapel : (402) 294-6244; After hours : (402) 294-3725) ,
– Veteran's Crisis Line: call: 1-800-273-8255, text 838255.
– Military One Source : 800-342-9647
– Women Veteran's Hotline: 855-829-6636
We care about you and we're thankful to have you in our community.