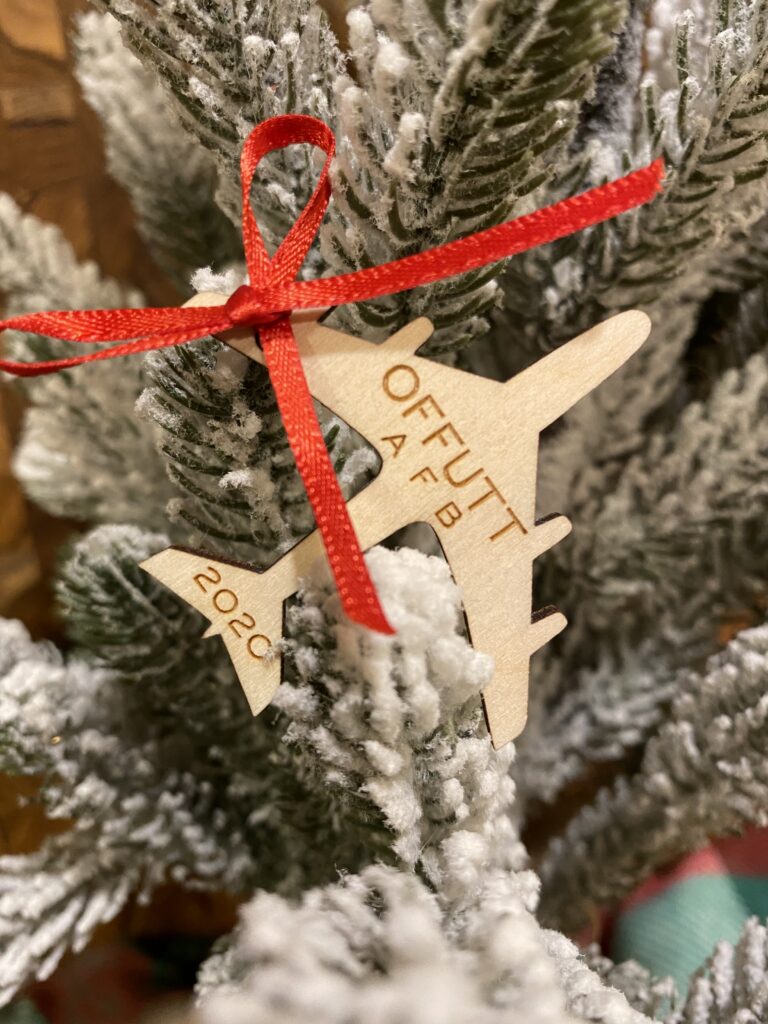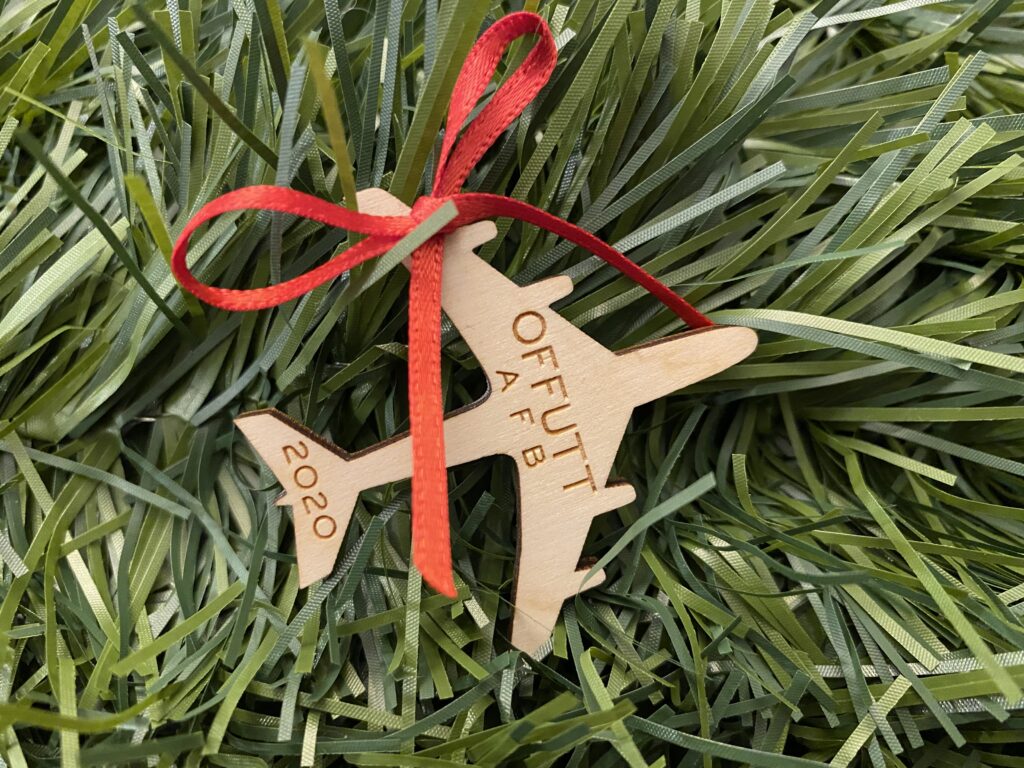 Remember your time at Offutt Air Force Base, Nebraska, for years to come with this airplane ornament resembling the Rivet Joint and the E-4B. Buy our ornament now for $5 plus tax and shipping through our Etsy store at https://etsy.me/3273NTa.
This ornament, measuring 2″ inches across, that has "Offutt AFB" and "2020" laser engraved with a red ribbon for hanging. The back is blank.
This is a versatile piece. It can also be used as a gift tag on your holiday gifts — or add a chain to put it on a laptop bag, luggage and more.
Proceeds benefit the Offutt Enlisted Spouses Club's operations and work, which may include our charitable efforts.